I am co-hosting the Love Blog Challenge today. The prompt is "Affection." I've shared the prompt list for the rest of the month below but also feel free to head over to Brita's Introduction Post for more details and ideas for each prompt. We'd love to have you join us!
My dad's nickname for me is dis mûide. Pronounced as dis mû-i-d. Dis is from a Luo song and Mûndia comes from my traditional name or my maternal grandmother's name Wamûndia. Which means mother to Mûndia. Not that my grandmother has a son called Mûndia, but she had an uncle called Mûndia and she was named after Mûndia's mum so among her many traditional names is Wamûndia. Excuse the Kikuyu naming traditions if they seem too complex.
Though I can hum the Luo song I can't sing it because I would butcher the lyrics. Dad studied and taught in Homa Bay and also studied music so that explains where Dis come from.
I once designed a crappy but functional blog on Blogger called DisMuide and for a while, this was my social media name. On Facebook, my page also goes by DisMuide after many failed attempts to change it.
How We Share Affection When In My Family
Growing up, my parents always called my be pet name or versions of it like Kaide, Mûindis or Mûide. My parents would spend time with us and buy stuff for us depending on our personalities.
I loved reading and my dad brought/bought me a book every day or every week. He brought his Sidney Sheldon novels which I wasn't allowed to read but snuck up and read either way and my pacesetters and storybooks too. We have always shared a passion for reading and music, and sometimes quote authors and sing together and I still find this quite endearing and affectionate.
With mum, she has steered me into all my passions. Writing, drawing, she bought me crayons, she encouraged me and was super proud of me when my creative writing was used in other schools to teach creative writing, back when I was a creative writer,
Somehow, through affection and encouragement, they have moulded me into who I am today and into what I love doing. I can never say I am self-made because I have stood on the shoulders of other people, starting with my parents and siblings.
Physical Affection Is Important To Me
By the way, my love language is Physical touch so it's high on the list. If you are yet to know your love language, click here to take this test and find out.
When it comes to my friends, I am a teaser. I will make fun of you, laugh with you and if we can have long intellectual conversations, the better!
Great friends will make you forget about your phone and have you enjoying the moment and any activity you choose to indulge in.
Ways To Be Affectionate To People
Be an attentive listener. Listen without any distractions or being on your phone. Another way is making eye contact while in conversation. Eyes are the windows to the soul and I find it great when people hold eye contact. Of course not in a zombie kind of way but as a way that enhances conversation, communication and problem-solving.
Offer help in time of need. There are those times when people will come to us needing our affection and we should be ready to step up even though we' much rather be doing something else.
Meet Your 2019 Love Blog Challenge Hosts!
Brita Long is the pink and sparkly personality behind the Christian feminist lifestyle blog, Belle Brita. On her blog and social media, you'll discover more than authentic storytelling–she's brutally honest about pursuing a fulfilling and joyful life even with Crohn's Disease and depression.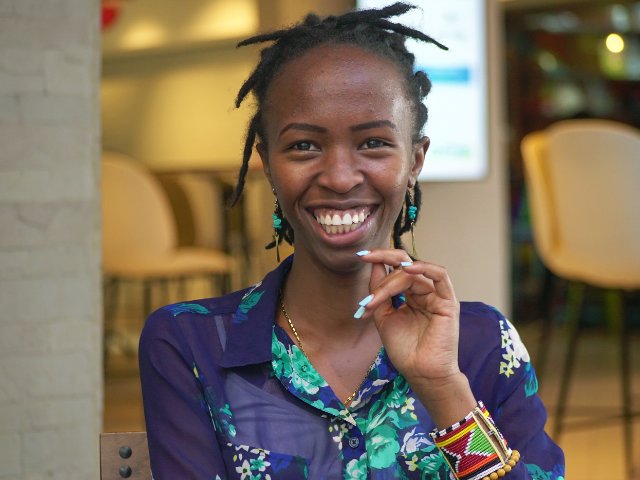 Twitter // Instagram // Facebook // Pinterest // Bloglovin
Sarah is a 22-year-old digital content creator who loves reading, writing, fashion, music, travel, coffee, and a blank screen (page). Her favourite things to do are reading, swimming, making animation films, hiking, and listening to music.
---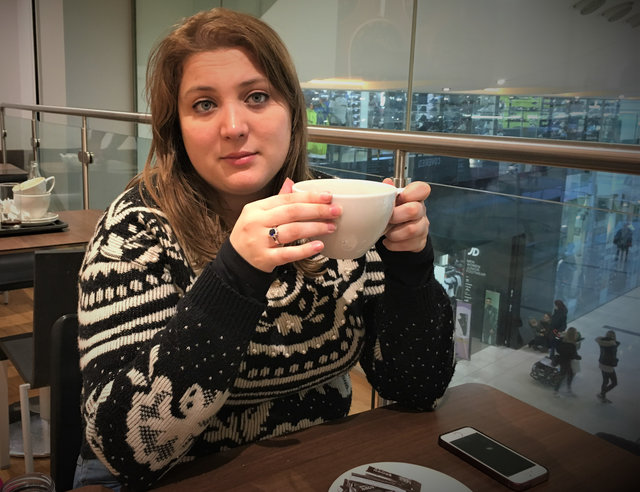 (Visited 368 times, 1 visits today)