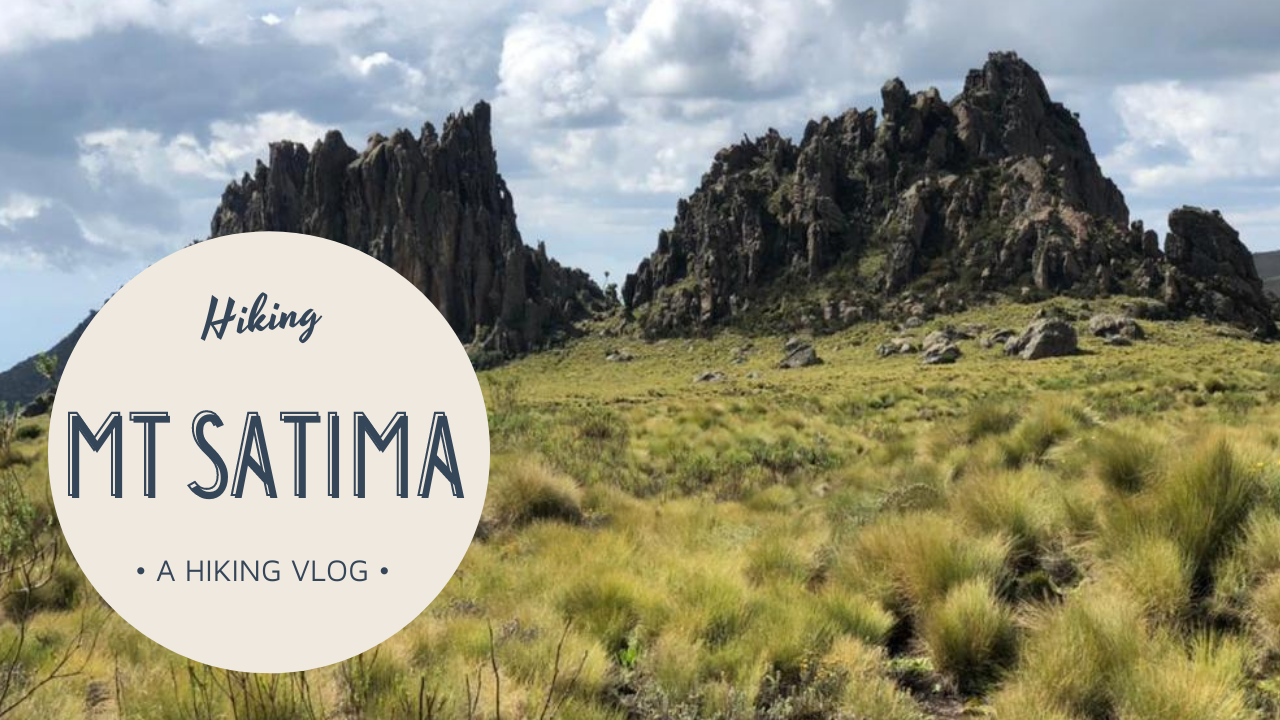 After hiking Rurimeria, I decided to go back to the Aberdares and hike Mount Oldoinyo Le Satima. Mount Satima stands at 4,001m asl and is the highest of the Aberdare Ranges. For the Mount Satima hike, I went with Steri Tours. We were at the International life house at 4.45 am and left Nairobi at 5:00 am. We used Waiyaki Way and got to the Njabini Fly-Over around 7:00 am. It's quite a distance from the Flyover to Shamata. It took us around 3 hours to get to Shamata. 
Mount Satima can be accessed from the Shamata gate or from the Nyeri gate at Mweiga (Wandare Trail). From the Shamata gate, there's another distance to cover so as to get to the start of the trail. Mount Satima is fairly steep. The real test lies in how strong and able your lungs are, as the higher you go, the thinner the air is.
On our way to the starting point, we could see Lake Olbolosat right behind us.
Heath and Moorland Vegetation
The vegetation in Mount Satima is mountainous. Some parts of the terrain are muddy with grassy bogs. Some hiking boots might not make it as we had to wade in the water. A good pair of knee-length bata gumboots will work. 
If your hiking boots rise above the ankle, reinforce them with a pair of gaiters. We did not encounter any wild animals on this hike, but we did see elephants, buffalo, hyenas and leopard poop. Here are some of the Vegetation we saw on the trail:
Dragon's Teeth and Nipple Rock
Nipple rock is among the first rocks you'll come across on your hike. It's shaped like a nipple hence the name. Between the starting point of the hike and nipple rock, you'll go through the boggy wetland.
Past Nipple Rock and after an ascent, a descent and a flat boggy wetland, you'll come across Dragon's Teeth which looks like a scene from Game of Thrones. 
After Dragon's Teeth, there is a descent, ascent, a flat terrain through heath and moorland Vegetation and finally the ascent to the summit.
Here's the Mt Satima (Dragon's Teeth) YouTube video :