Since 2023 began, I've done 2 multi- day hikes. 
The first was when I was summiting Mount Kenya, and the second was when I was camping and hiking in Taita Taveta. Both of these experiences were different in what they required me to carry and pack.
The first was very grown up and intense. The second was laid back. It was a staycation, camping and hiking trip all in one.
Here are factors to consider while packing for multi-day hikes:
Intensity of the Hike
There are two trail options while hiking Mt Kenya; ascend and descend on the same route, or ascend and descend on different routes which is what we did.
We used the Sirimon route to ascend and the Chogoria route to descend. Mount Kenya is more intensive so more planning has to be done.
For easy hiking, choose a day pack that allows you to have a 2L hydration bladder. This makes it easier for you to hike as you don't have to keep removing your bag to pop out a water bottle.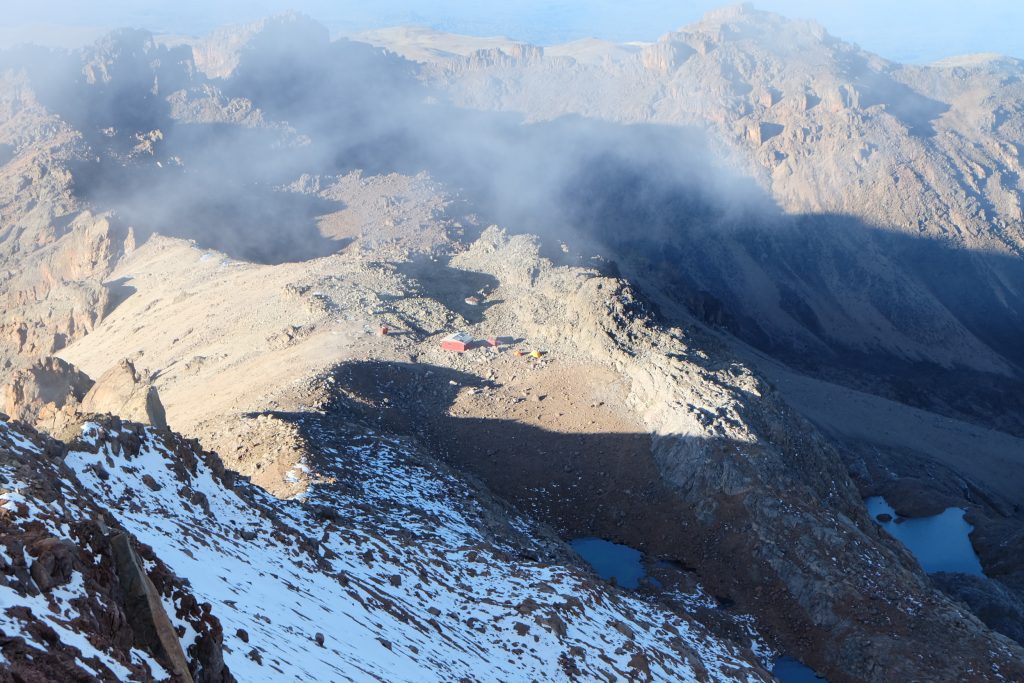 Carrying a hydration bladder supported bag is also environmentally friendly as it reduces the risk of littering trails with water bottles.
For an intense hike and summit like Mount Kenya, you'll need a porter's bag and you'll need to hire a potter. I highly recommend an 80L porter's bag. This will carry all your hiking gear, summit gear and supplies.
For a less intense multi-day hike, you can carry one backpack, like 65L. While hiking and camping in Taita Taveta, i carried 3 bags:
1 backpack from

Hawi Outdoors

.

A travel bag from Denri Africa.

And a handbag because I was going to be working.
This is because some of our stay involved a staycation at an AirBnB. We stayed at the AirBnB on the first and last days. 
As you can see, our travel logistics were different. If there was no AirBnB involved, I would have carried the 80L bag so I can put my sleeping bag in there. All this to say that you should consider the intensity of your hike as well as the logistics of your hike.
Number of Days
Hiking for a shorter period of time like 2 days might require you to carry a 35L bag. Hiking for longer might require you to carry a larger bag.
You might also want to leave a change of clothes in your car if you're going to drive there, else carry everything in a big bag like a 60 or 65L bag.
State of The Trail
If the trail is moderate, then you can carry a 60 pr an 80L bag because it's easier to carry on a moderate trail. For a difficult trail, decrease your load and try to pack lightly. A 35L bag could work.
Camping Options and Camping Gear
When hiking and camping in Mt Kenya and Voi, we did not need to worry about camping gear and tents.
This is why I advocate for paying a tour company so that they can take care of those logistics and you can show up with your bag alone, especially if you don't have a car to drive there with your stuff. 
And even if you did, you still need to carry everything from camp to camp.
For Mt Kenya, we camped at Old Moses, Shipton's Camp and Lake Ellis Camp. We had porter's carry our bags for us and set up camp before we got to the camp. We only had to carry our day bags.
In Taita Taveta, Chris offers two options:
Camp at Mango Tree Camp next to his

Tsavo House AirBnB

.

Camp at Kasigau Base camp at  a $5 fee or $20/night to use his cottages. I advocate for the cottages especially if you don't have camping gear.  Chris doesn't offer camping gear.
Hiring porters is not feasible for spontaneous camping trips. If you have a car, consider buying camping gear or renting camping gear. It's much easier to rent camping gear and carry your own yoga mats and sleeping bag. 
Here are some other posts you might like:
20 Things You Should Know Before Hiking Mt Kenya
Get Up Close and Personal with Giraffes: Exploring Giraffe Center Kenya